Welcome to the Padre Hotel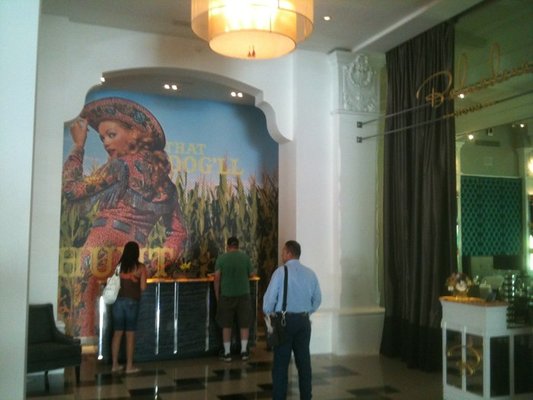 The Padre Hotel in Bakersfield was built in 1928, and boasts a Spanish Colonial Revival architecture, with 20 Ft high ceilings and arched windows in the lobby, it has a long and storied history.

In 1954, it was purchased by a colorful character by the name of Milton "Spartacus" Miller. When he was told he needed to put life safety systems in the hotel, he responded by building a fake missile pointing at City Hall from the roof of the Padre; and once released a flock of turkeys in the City Council chambers.

There are no turkeys in the new Padre hotel roll-out, however. With Brett Miller, Gram Downs, and David Gash investing several family fortunes (and the reputations of a few bank VPs) to the tune of over $18 Million, everything is top notch.

They started by spending $1.1 million installing sprinklers, alarms, fire doors and smoke evacuation systems, the upgrades Spartacus Miller refused to do. Then came the cabling for TV and Cat 5E internet to each room in a building built in 1928.

The Padre is not just a hotel, but an entertainment center. It contains a high roller, bachelorette suite, the Oil Baron suite, the Brimstone bar, the Prospect lounge, the Belvedere Steak house, the Farmacy Coffe shop and the Prairie Fire open air deck with a fireplace and stunning views of Downtown. The restaurants and clubs were the creation of Steve Uricchio, who has open 32 restaurants in Vegas Casinos, and has managed up to 620 employees in 10 restaurants at the same time.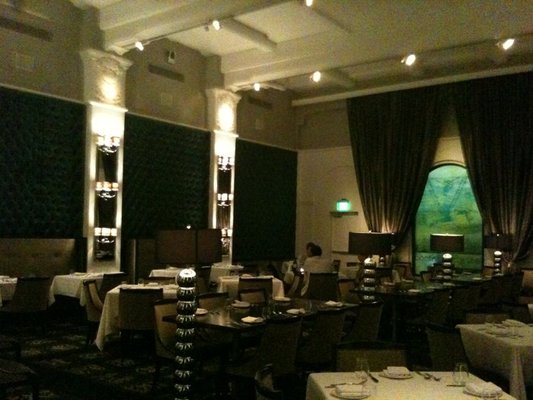 With so much invested, the network and phone systems for all these entities was critical, that's why their IT Manager, Mark Lowe, working at Eat, Drink and Sleep, The Padre's Hospitality management company, chose Pacific Softcom, a certified 3CX partner, to install a 3CX IP telephone system. The system flawlessly integrates with PRI and Roommaster's Property Management system.
Phones are turned on at check in, and restricted at check out and messages and wake up calls, cleared from Voice mail. With PRI dependability,and PMS integration, all calls are billed, room status (clean room, dirty room, repair required, etc.) monitored, wake-up calls set, and even billing and re-stocking of in-room snacks and bar items can be tracked, billed and verified through the interactive property management system with data input through in room phones by cleaning staff.
GrandStream phones are used in rooms and Aastra phones are used for front desk and restaurant areas. While Wi-FI is available in each room, jacks in the back of phones allow for hard wire concurrent internet access through the phone without additional cabling and without having to bend down and plug in behind furniture or around baseboards. With 3CX, an internet jack is as close as your phone.
Now let's suppose a guest spills something or somehow damages a phone... maintenance can change the set but, in IP, the extension stays with the phone. Do we need technicians armed with punch down tools, cross connect wire and toners? Not with 3CX. Mark Lowe can see the room number, see what port it is attached to in a smart switch, get the IP address from that smart switch and configure the phone for the room number and class of service, all from the Eat Drink and Sleep offices in San Diego, from home or from any internet connection. If there was an issue dialing a certain number, (although this has never happened), Mark can use a soft phone to make the call, emulating the extension and monitor detailed system logs while making the call from a remote PC.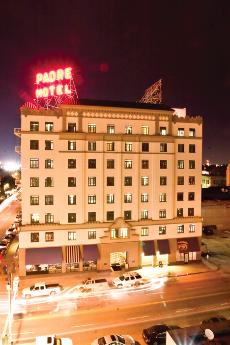 With the huge investment in the Padre Hotel, the systems and people involved had to be top quality. That's why they chose a Hospitality manager with a proven record of 32 Vegas casino restaurants and 3CX and Pacific Softcom with Property Management integration as their proven communication solution.
Solution: 3CX Enterprise 24SC
3CX Hotel integration Modules 3CXH and 3CXHPMS
Sangoma PRI Card with Netborder Express
Grandstream Budgetone 200 Sip phones room phones
Aastra 6757i Phones Front desk reception
Aastra 6731i Phones Restraunt and Administration phones